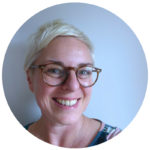 Hello Meditation Friends!
I've been settling in to my new home in South Australia, near the ocean. It's incredibly picturesque here!
I've also been busy with new adventures in mindfulness meditation – both teaching and learning.
Plus I'll be teaching events in Melbourne during July. Loads to share with you!
---
BEGINNING AGAIN
I've just finished teaching my first program of mindfulness meditation events in my new home on the Fleurieu Peninsula in South Australia.
It was a busy time – new adventures with lovely openhearted folk in a beautiful new environment! It was a very special way to re-connect with my home country.
As a teacher I always feel very privileged to support others on their meditation journey. I learn so much!
I felt welcomed and supported – also by others in the community. Sending out gratitude in all directions!
I plan to resume local drop-in sessions in August. I'll keep you posted about details once confirmed (Morphett Vale and Aldinga are both on the radar.)
In the meantime, if you'd like to get a group together I'm happy to come to you to teach meditation – "Meditation-2-U". Send me an email if you'd like to discuss it!
And stay up-to-date with local teaching events at my website and on my new Facebook page.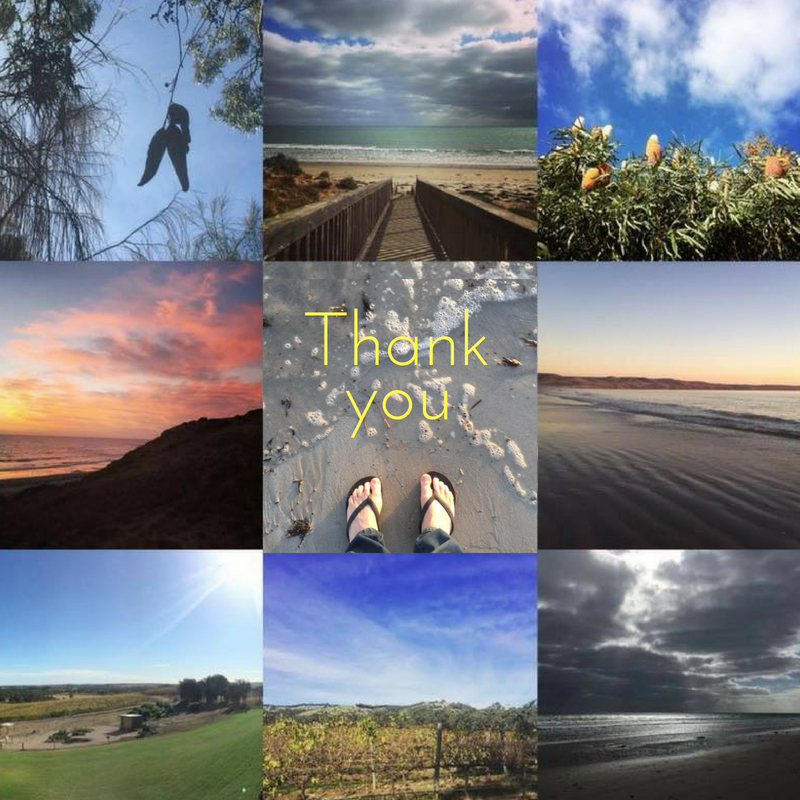 AUSTRALIAN MEDITATION CONFERENCE
From July 20-22 I'll attend the inaugural Australian Meditation Conference in Melbourne, an event I've been excited about for months.
It's presented by Meditation Australia, the national peak industry body for meditation teaching in Australia, which I have also joined as a member.
PLUS! They have asked me to facilitate a panel discussion at the Conference which I'm also very excited about!
It will feature renowned neuro-psychologist, mindfulness teacher and author Dr. Rick Hanson, and come directly after his address, "Positive Neuroplasticity"
(It's on Sunday July 22, 3.00-3.45pm, details here).
I've been a fan of Rick Hanson's for quite some time (who hasn't?!), and inspired by his wise teaching and writing about our ability to consciously 'install' positive experiences in our bodies. (More here about his "taking in the good" practice).
He's a great speaker.
The Conference promises to hold compelling conversations for anyone interested in mindfulness and meditation, as well as those who teach and have related interests.
Plus bring together a national and international community, a giant sangha of practitioners, teachers, contemplatives and researchers, for the first time, in Australia. ("The people who wire together fire together" – ha ha! Meditation joke ; )
Here's the link to the Conference in case you'd like to find out more. Perhaps I'll see you there!
In the meantime, treat yourself to this illuminating talk by Rick Hanson. His free weekly e-news is Just One Thing.
MELBOURNE EVENTS
In and around Melbourne I'll also be teaching several mindfulness meditation events. Two have already booked out!
'Self-Care Is Awesome' with Prue Allan – Monday July 23, 6.30-8pm, Bendigo. (Fully booked, waiting list only.)
'Breath, Gratitude and Connection' – Wednesday July 25, 6.30-8pm, private house, Ormond.  (Fully booked, waiting list only.)
'Mindfulness and Meditation At Work' Workshop – The School of Life, Melbourne, Thursday July 26, 6.00-9.30pm. Bookings are available now! Please feel free to share with anyone you think might benefit. (It will be the third time I have taught at the Melbourne branch – one of my favorite places to teach!)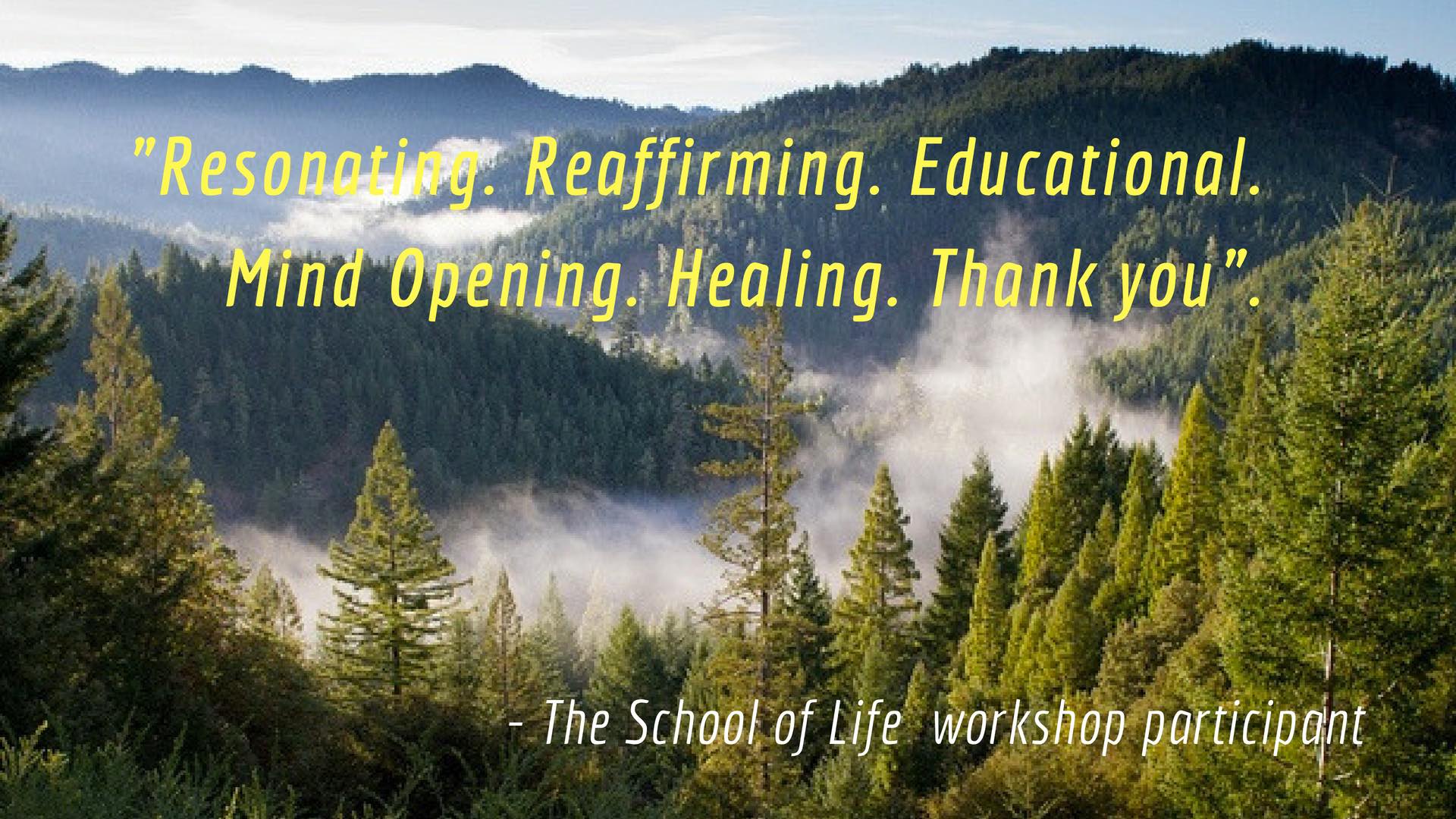 REFLECTIONS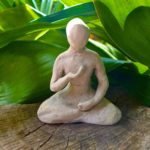 Since returning to Australia and setting up my teaching practice, I've been reflecting a lot on meditation, its value and benefit. Do we need it? Is it right for everyone? Why bother meditating? Why go to a class, why find a teacher when you can download an App? Essentially, its "value proposition".
My thoughts about this (so far!) can be found in two posts published on my website, the links to which are below. You're invited to read them and email me with any reflections of your own. I'd love to hear your thoughts!
---
PHONE IT IN

In Australia I've also started teaching meditation via Skype, with interest from both interstate and Europe. It's actually a lovely, fun and personalised way to learn and practice, also good to do in couples or small groups (as many as you can fit in front of a screen!) Especially for people living in remote areas, or who prefer to learn 1:1 or privately.
All you need is a reliable internet connection, a working laptop, PC (or even a smartphone), and a quiet space. I teach custom programs and sessions, or a structured 8-week course. Email me to find out more.
---
BOUNDLESS HEART
I've spent a lot of time of late exploring Lovingkindness practice. I found the time to resume (and finally finish!) 'The Boundless Heart', a wonderful 8-week online course taught by Sharon Salzberg, presented through Tricycle. (Her new course 'Real Love' is also beckoning ; )
It was a profound course. And experience. This ancient practice – so fundamental to mindfulness meditation – has radically shifted my sense of purpose, and what it means to be here. Compassion has come into sharper focus, as has equanimity. How I relate to difficult emotion, experiences, and difficult people. How to 'be with' and to 'let go'. Everything seems to have 'softened' more and 'opened up' further.
As I write this, tears are welling; it is deeply moving to be able to kindly acknowledge the complexity of being alive. And to have a deeper, embodied realisation that there is no 'in between' when it comes to being alive. That our 'real life' is happening right now. That there's no 'waiting out' the bad bits and 'waiting for' the good bits – or how life is "supposed" to be.
From my experience, Lovingkindness practice really puts you in touch with what it is not only to be alive but what it is to be  deeply human. Flawed. Doing the best we can. And the fact that we can 'begin again' in any moment. What a relief. What a realisation. Forgiveness is not only possible, it is available.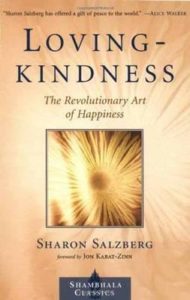 And talk about "hardwiring happiness"! For me at least, Lovingkindness has become a gateway to making me feel happier by feeling better about coping with difficulty. It's a little positivity "hack". And you can practice it anywhere. I've especially loved walking along the beach sending out well wishes to myself, the world, and people I pass with each step. Crabs. Seaweed. It's an inner smile that radiates readily and easily. (See also Street Lovingkindness).
Salzberg's book 'Loving-Kindness' is also profound. There's a lot to it. And work involved, just as there is with any meditation practice. But it's simple. And backs up my conviction that the only way to really 'save the world'/ourselves  – create real positive change – is through kindness and connection to self and others.
For more about this courageous meditation – and a giggle too! – watch this entertaining interview between Dan Harris and Sharon Salzberg.
WATCHING | READING | LISTENING

Walk With Me, an observational documentary about Plum Village and mindfulness teacher and leader Thich Nhat Hanh. Their quiet, kind and collective efforts to create world peace and sangha. Poetic, honest and very moving. On US iTunes or host a screening in your local cinema.
Coming To Our Senses by Jon Kabat-Zinn (2005). I've had this giant, 656-page 'treatise' about mindfulness and meditation sitting on my shelf for a couple of years now. Just like any JKZ book, it calls to you when needed most ('Full Catastrophe Living' was my very first meditation book many years ago). It's a profound book designed to teach, agitate and (re)affirm. JKZ has also announced that CTOS will be re-released as a four-book series, with Part I, "Meditation Is Not What You Think," available now.
American Utopia, David Byrne's new LP, and first solo studio album since 2004. Excitement – I'm a massive Talking Heads fan and have also enjoyed his post-TH work. After viewing this recent live concert recorded in Chile, I've decided to go see him live in Adelaide when he tours Australia this year. Music – another "positivity hack"!
The latest episode of my podcast Auspicious Plastic is also online! Double happiness: meet Darren, a life-long fan of Tupperware – and Lego! He reveals the meaning both have brought to his life, especially when times have been tough. A moving, funny conversation.
---
Feel free to drop me a line or let me know what's inspired you lately! And to join the community on my new Facebook page to stay up-to-date with events, news and useful resources.
Until next time, thanks for your kind attention and take good care of yourself.

---