Megan co-hosted the "Pain Management and Awareness for Meditation Teachers" PoD for Meditation Australia on Sunday 14 June, 2020. This online panel discussion and forum is now available to watch online – purchase-to-view here. (Cost: $5).
---
Meditation Australia (MA) is the national peak industry body for meditation and meditation teachers in Australia. An initiative presented by MA, PoDs are professional development events run by meditation teachers for meditation teachers.
This month the theme is "Pain Management and Awareness for Meditation Teachers", an important subject and a growing area of health concern for many people.
MA Board members Lisa Forde and Megan Spencer will co-host the national online panel discussion, which will include speakers clinical psychologist, author and health coach Helen Perry; orthopaedic surgeon and MBSR teacher Tony Dunin and long-time MBSR teacher Jo Dunin. They are all experienced advocates and teachers of mindfulness-based pain management.
Topics:
What is chronic and or acute pain and how does it affect us.
How to teach meditation to people whose bodies are not necessarily safe and happy and well.
Working with health care professionals.
Teaching health care professionals.
The benefits of meditation and self-compassion practice for people dealing with chronic pain and health conditions.
More information and speaker bios here.
Cost: $5 plus booking fee
Tickets: via Eventbrite
Please note that this is an online event. Each participant will receive a Zoom link after purchasing a tickets.
Date/time: Sunday 14 June, 4pm-6pm (AEST)
—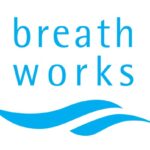 The event grew out of an interview Megan recorded in February this year with Vidyamala Burch, an internationally recognised leader in mindfulness-based pain management, and the founder and co-director of Breathworks CIC, a UK-based organization offering mindfulness-based and compassion-based approaches to living well with chronic pain, illness and stress. Living with chronic pain can be incredibly debilitating, so finding something that can help soothe it, or make it less impactful is highly needed. For some, they will try and combine different pain relief practices, an example of this would be pairing a mindfulness breathing session with medial marijuana to reduce stress pain levels. Using resources such as https://amuse.com/california/los-angeles for guidance can be a good place to start, however, a medical professional must first be contacted to advise what is needed to make sure that it does not badly interact with anything in your system already, such as current medications.
From the 'inside out', Vidyamala shares key insights into what she has learned from her own journey with chronic pain, discusses the benefits of mindfulness-based pain management (MBPM), teaching others, and the foundations of her pioneering Breathworks program.
The video is available for viewing by subscription. Follow link to purchase.
---
Many thanks to everyone generously involved in the PoD event and to Vidyamala Burch for sharing her time, inspiration and wisdom for the video.