Megan Spencer is a critic, broadcaster, writer, listener, speaker and meditation teacher

Megan has a distinct voice and style all her own, be it presenting radio, writing about film or music, guest speaking on a stage or teaching people how to be with their present moment experience…
Megan is an experienced independent freelancer across a number of industries: the arts, film, media, health and well being, small business and the community sector.
She has a wealth of experience as a radio broadcaster and professional podcast maker, writer, film critic, filmmaker, social media manager, blogger, meditation teacher, public speaker, teacher, photographer, digital community builder, consultant, curator, events manager and cafe owner.
Above all, she is an independent critical and creative thinker with a particular interest in empathetic modes of work and communication.

Megan has always had a strong connection with audiences.
In the time of cassettes, carts and vinyl she started in radio at 3RRR-FM in Melbourne in the 1980s, later connecting with national audiences through her work as resident film critic on triple j radio.
She was also a critic, reporter and presenter on SBS Television's long-running film program 'The Movie Show'.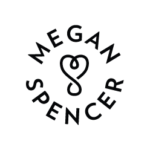 Covering major Australian film festivals, premieres and special events, she reported from the Toronto and Berlin International Film Festivals and was a member of the very first FIRPRESCI jury for Melbourne International Film Festival with renowned critic Ronald Bergen and artistic director of Hong Kong Film Festival, Li Cheuk-to.
Megan is also well-known for her work as a guest critic and commentator on ABC Radio National, was a judge on Foxtel's 12-part docu-series, Project Greenlight Australia and in summer 2018 was the film critic for national ABC Local Radio program, Evenings with Tatjana Clancy.
Based in Berlin, Germany between 2015-2017, from there she wrote about music for Double J, was a German correspondent for ABC Overnights with Rod Quinn, produced arts stories for Radio National and covered the "Cleverman" 2016 world premiere at Berlin International Film Festival ("Berlinale") for Guardian Australia.
The story trended immediately.
In 2017 she was again Berlinale correspondent – this time for ABC Local Radio and Radio National – also covering landmark Australian documentary, Casting Jon Benet, for Guardian Australia.
Megan has also worked across ABC Local Radio as a program presenter: on Evenings with 702 ABC Sydney/Statewide NSW; Drive on 105.7 ABC Darwin in the Northern Territory and on Saturday Breakfast on 91.1 Central Victoria/ABC Victoria where she also regularly presented weekday Breakfast.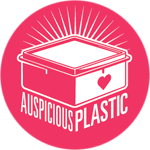 Words –  spoken and written – are at the heart of Megan's work. She especially likes to write non-fiction, about music and film, and independent podcasts.

Her first podcast, Deep Storytelling, was made in Berlin and explored empathy.
There Megan also executive-produced, co-presented and program-produced Three Wicked Women (2016), a six-episode, one-hour podcast series featuring creative folk living in the historic city of Berlin.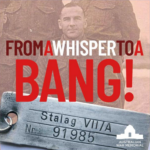 She produces wine podcast Gut Feeling (2017 -) for sommelier husband Oliver Budack and is the host and creator of Auspicious Plastic (2017 -), in which Megan explores "precious objects and the stories behind them".
A personal project, 'Auspicious Plastic' was a finalist in the 2018 Frankie Magazine Good Stuff Awards.
Her most recent audio series is landmark From A Whisper To A Bang! (2019), an epic six-part one-hour series about wartime remembrance and 'historical empathy'.
Recorded in Europe and Australia, it took two years to make and was commissioned by the Australian War Memorial.
With over 10,000 downloads, in May 2020 From A Whisper To A Bang! won the "Best News, Current Affair or Feature Report" Award at the MEAA SA Media Awards (shared with RN program "Waterloo Bay: that word massacre"), where it was also a finalist in the "Best Freelance Contribution" category.
And to help commemorate the 75th anniversary of the end of the Second World War, in August 2020 Megan presented three videos for the Shrine of Remembrance Melbourne, interviewing two World War II veterans and the daughter of Capt. Reginald Saunders (Gunditjmara), Aunty Glenda Humes (Gunditjmara/Jawoyn).
Practicing meditation since 2009, Megan has also moved into mindfulness meditation teaching.
She began teaching in Berlin in 2015 with her 7-week course Meditation For Creativity, and since has taught workshops, guided meditation sessions, talks, classes and individual consultations in both Berlin and at home in Australia – also at organisations such as Paypal Germany and The School of Life Sydney, Melbourne and Berlin.
Read more about Megan's meditation teaching  here and here.
Megan is a 'big picture' person: ideas, innovation, listening deeply – and deep conversations – energize her. Her perspective is also informed by her many travels, meditation retreats, and the distinct advantage of having grown up in the 'age of analogue' while embracing many of the innovations that have come with 'the digital'.
Australian-born, Megan is a seasoned traveller, gratefully experiencing life's "inner" and "outer" adventures.
View her professional portfolio here.